Product Description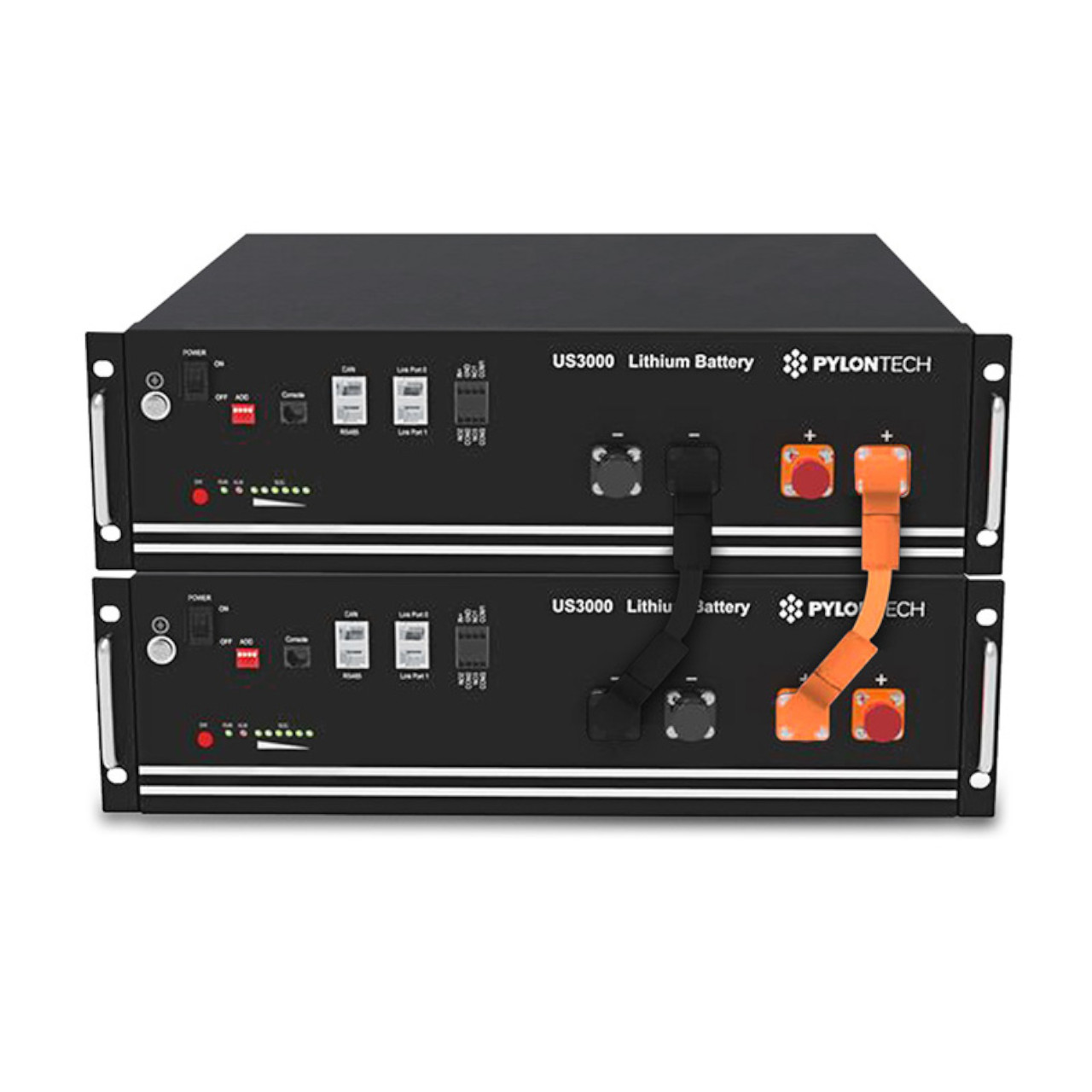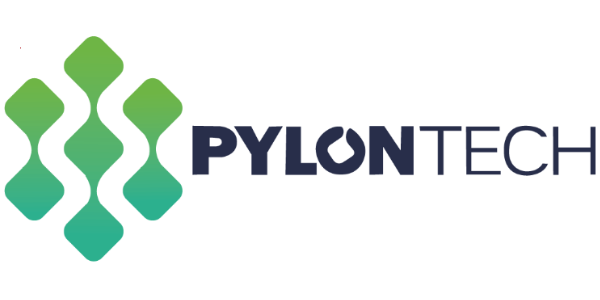 As the leading vertically integrated manufacturer of lithium iron phosphate battery systems, Pylontech has provided various battery solutions for nearly all kinds of Energy Storage System (ESS) applications. Thanks to their self-developed core technology in cells, and battery management system, Pylontech has delivered more than 3.0GWh of batteries serving more than 200,000 users.
The Pylontech US3000C is an energy storage system representative of the latest generation. This lithium (LiFePo4) battery is designed to fulfill the high demands that are required of an Energy Storage System in Canada, which includes high safety levels and a long service life even when the battery is regularly deeply discharged, thanks to its integrated Battery Management System (BMS).
---
There are many reasons to invest in the PylonTech US3000C, here are some of the key features that come with every single battery to provide you and your customer with peace of mind when designing and using the battery system.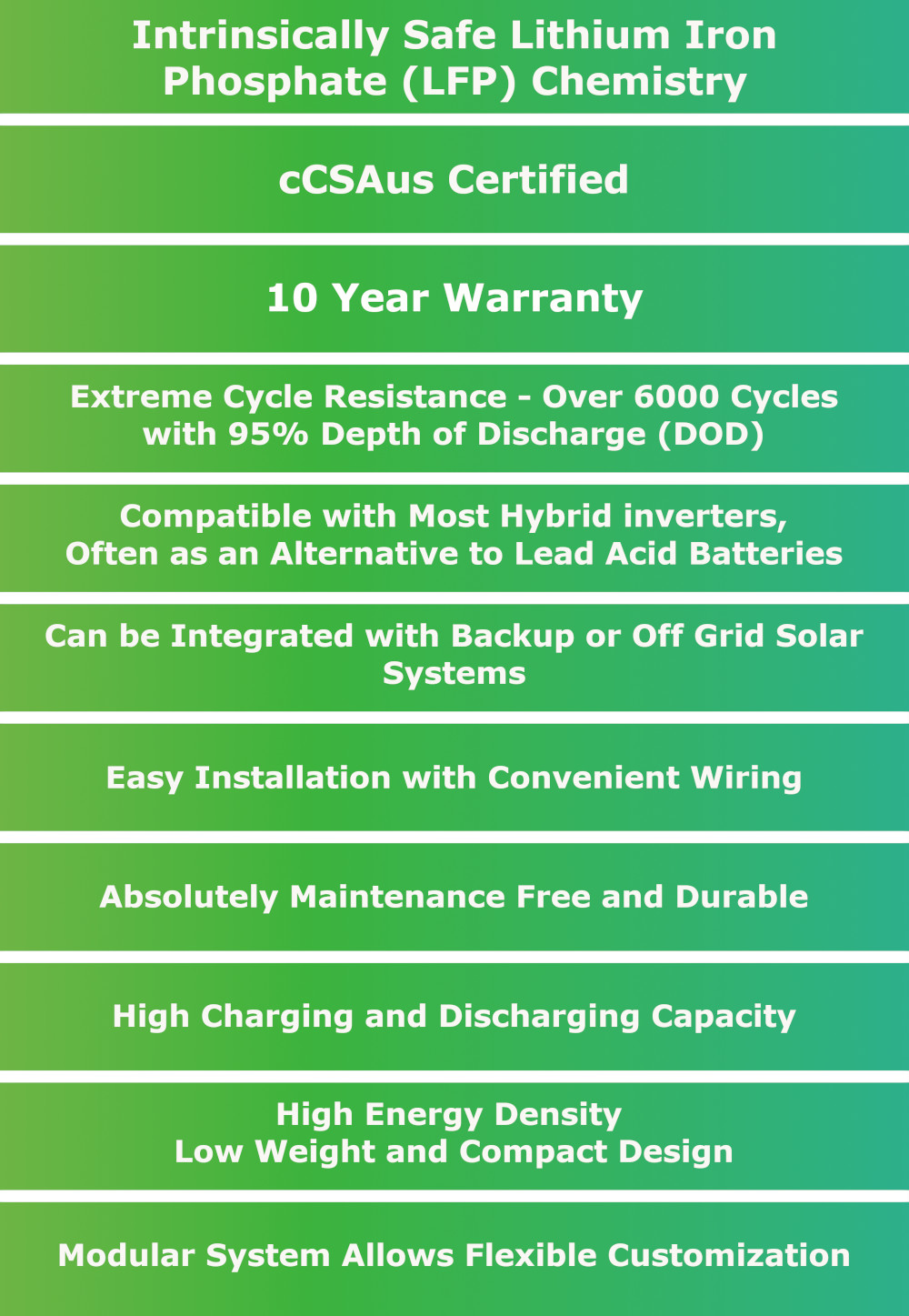 ---
The Battery Management System (BMS) monitors the performance of each individual lithium iron phosphate (LiFePo4) cell to ensure high performance and to prevent premature failure of the entire system due to environmental factors or user error, allowing the battery to operate for a longer life cycle comparatively to other models.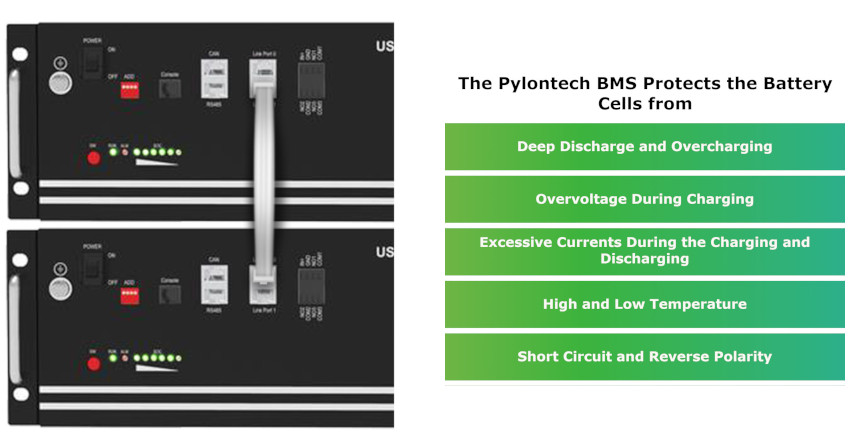 ---
Grid-Tied Battery Backup Application
The Pylontech US3000C is a great add-on for a grid-tied solar system, new and existing. In a regular Net Metering system, excess power produced by the solar system is 'sold' to the Hydro company for credit against the power bill, typically covering the cost of dark winters and night electricity usage. Adding a energy storage system to a grid-tied solar system is typically used for home backup in case of a grid power-outage. For further details, please have a look at Frankensolar's Backup Packages. Typical batteries chemistries for backup systems are traditional lead acid AGM (sealed, maintenance free) or nowadays with the cost reductions in Lithium batteries Lithium-Iron-Phosphate LFP, like the Pylontech US3000C module. The main advantage of a Lithium battery system in a backup installation is not the cycle life of the battery, it is mainly the long life expectancy in a float application and the high energy density of the system. It is significanly more compact and can be scaled better in smaller utility rooms compared to traditional AGM lead acid battery racks/shelves.
Off-Grid, Cottage or Tiny House Application
In comparison to a grid tied system, Off-Grid systems need to provide all their power demands out of the solar and battery system with a (gas) generator as a typical backup source. This results in a very different load and cycle application compared to a battery backup system. For Off-Grid, high peak power capabilities of the battery system is required to allow the connected hybrid inverter to supply temporary peak power to loads like pumps and compressors of fridges and freezers when these loads start (inrush current). Lithium battery technology is ideal to provide that peak in a very compact design. On the other hand, in an Off-Grid scenario the battery system is cycled on a daily basis making the life expectancy of the battery investment one of the most important criteria of the actual cost per kWh consumption.
Lithium Ion chemistries have, in most cases, much higher cycle life expectancy compared to traditional lead battery chemistries. The following diagram shows a general comparison between the average depth of discharge of a battery to the available number of cycles of the battery.
---
Battery Cycle Life Ecpectancy
The major battery technology groups are shown.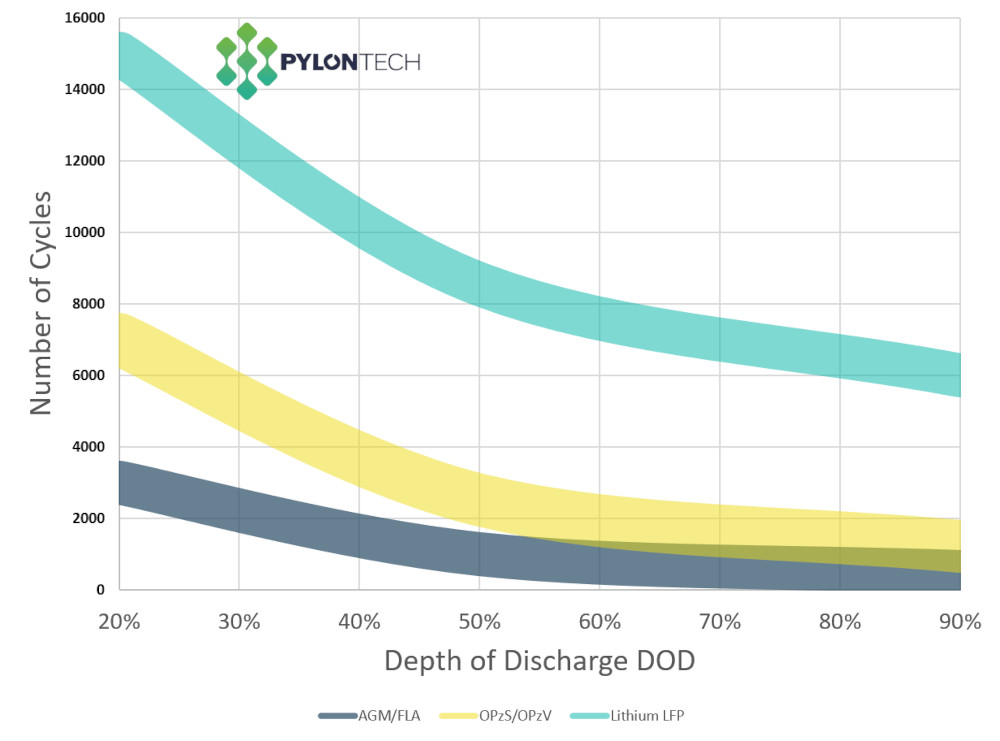 In turquoise the Pylontech Lithium-Iron-Phosphate (LiFePO4) chemistry with a very high >6000cycles even at 95% depth of discharge. This battery technology is ideally suited for applications with constant charge and discharge cycles on a daily bases. E.g. Off-The-Grid Homes or Cottages.
The yellow graph shows an advanced tubular lead acid battery that typically ranges around 2000-3000cycles at now only 50% depth of discharge. This battery technology is well suited for stationary applications with a good compromize between cost and average life expectancy. In comparison to a LFP battery, roughly 80% more battery capacity needs to be purchased due to the different DOD values 90% vs. 50%.
Lastly the grey graph shows tranditional flooded lead acid battery designs and include most AGM batteries. There are a wide range of cycle life numbers ranging from 1200cycles at DOD50% for a higher quality cell to just 300-400cycles at DOD50% of a lower quality type.
With a simplified asumption of one (most often a partial) cycle per day, the Pylontech LFP US3000C battery will exceed the 20 year mark. Pylontech warranties their batteries for 6000cycles at a max DOD of 95%. Please see the warranty document in the documenation tab section.
---
Technical Specifications of the PylonTech US3000C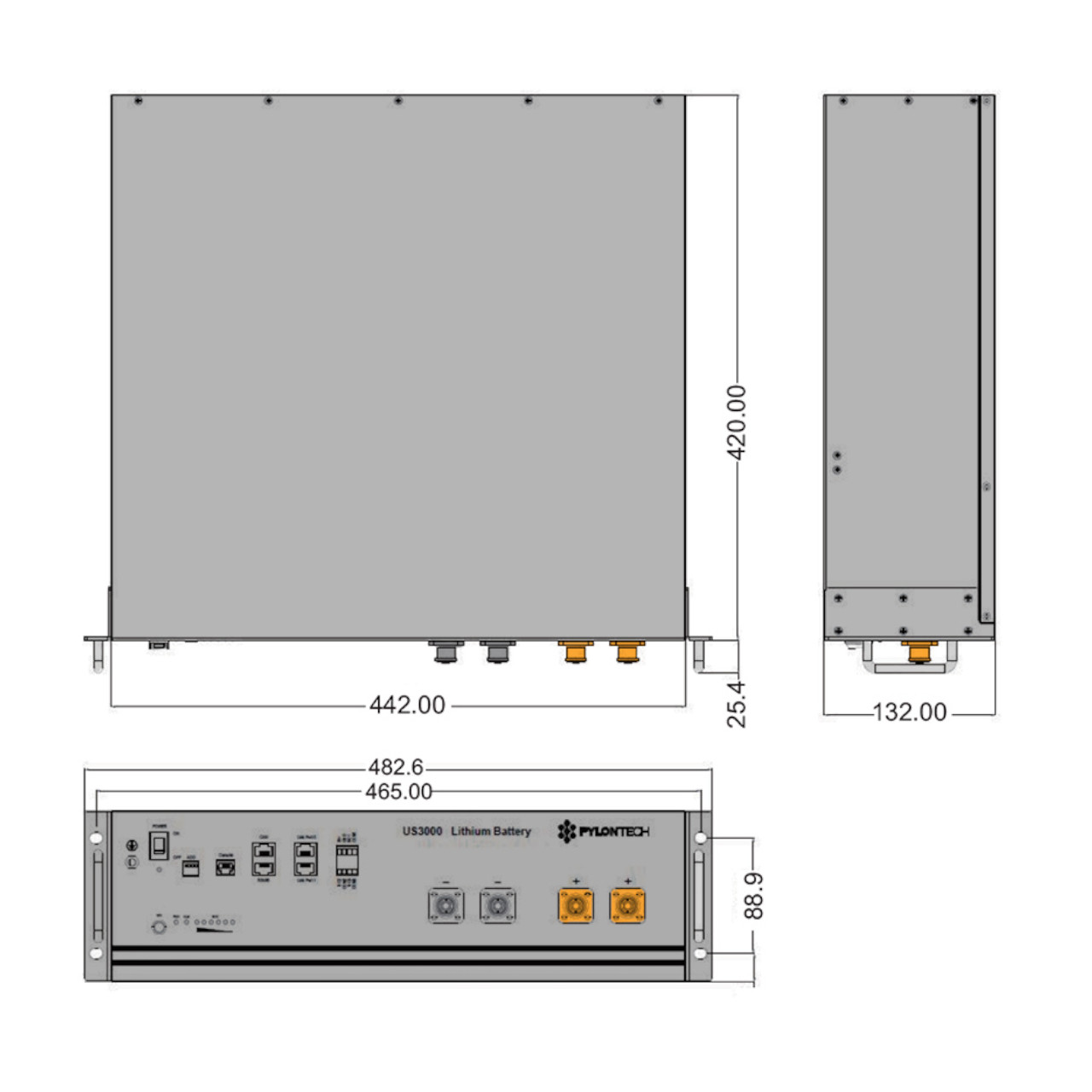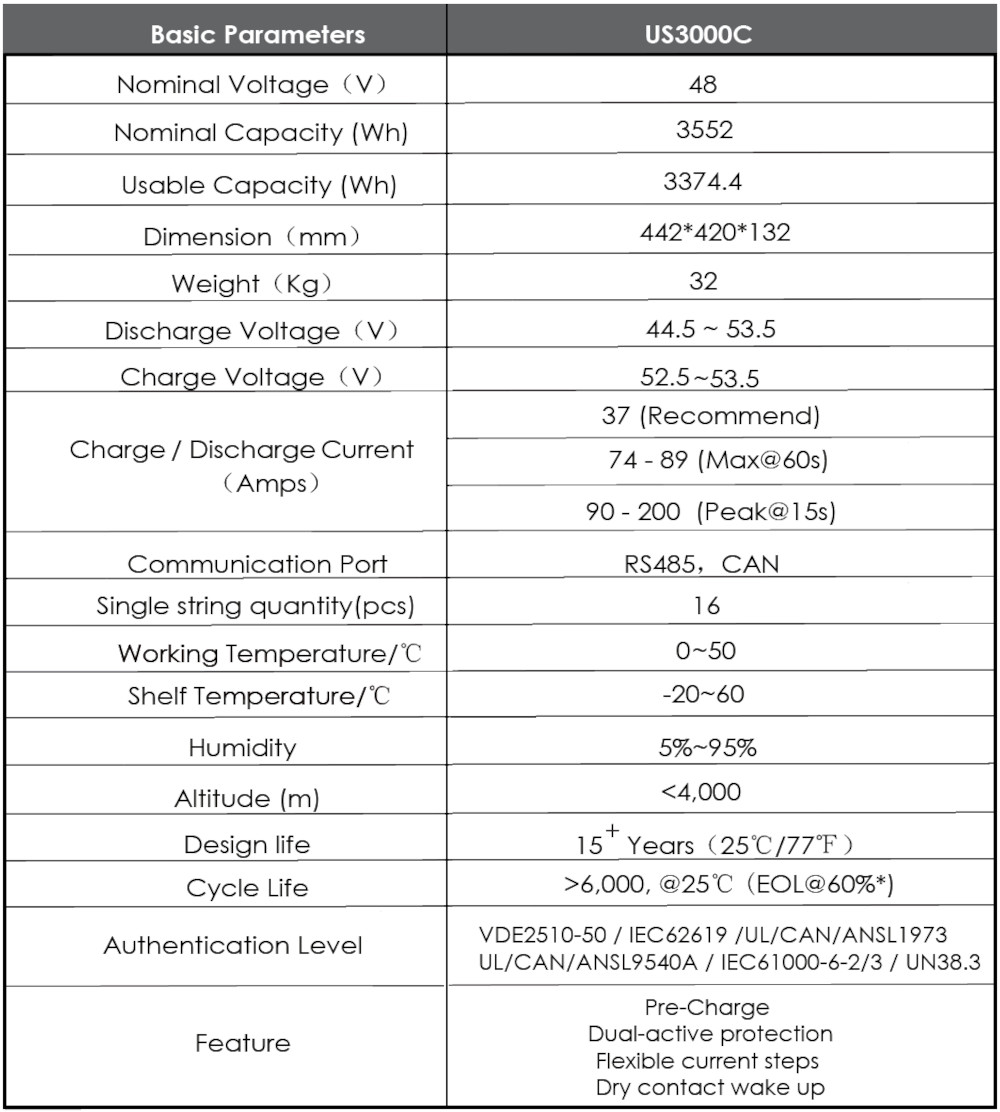 Product Videos
Custom Field
Details
LiFePO4 battery, cCSAus Certified
doc_Datasheet
Datasheet_Pylontech_US3000C-Low-Voltage-Energy-Storage-System_(frankensolar)
doc_User Manual
Manual_Pylontech_US3000C-PM0MUS3C0008-UL20CQSV1104_(frankensolar)
doc_Certification
Certification_Pylontech_US3000C-ANSI-CAN-UL1973-CSA-US3000C-CoFC-80045633-EN_(frankensolar)
Details 2
48V, 3.55kWh Nominal, 3.37kWh Usable, 74A Max
Details 3
6000 Cycles, 95% Depth of Discharge
spec_Power Output
3.37kWh
spec_Connectivity
RS485/CAN
doc_AppNote
Appnote_Pylontech_Schneider-Conext-XW-Pro-Li-Ion-Battery-Solution-Guide990-6359-Rev_(frankensolar)
doc_Warranty
Warranty_Pylontech_US3000C-Product-Warranty-US-Serie-UL-2020_(frankensolar)
google_Clean Image
https://cdn11.bigcommerce.com/s-fv94jpligr/products/638/images/2814/Pylontech_US3000C-Front-No-Overlay_frankensolar__92164.1637269130.386.513.jpg
Product Reviews
Specs
| | |
| --- | --- |
| Power Output | 3.37kWh |
| Battery Voltage | 48V |
| Amp Hour | 74Ah |
| Connectivity | RS485/CAN |
Dimensions
Shipping Dimensions
| | |
| --- | --- |
| Weight: | 75.00 LBS |
| Width: | 50.00 (cm) |
| Height: | 50.00 (cm) |
| Depth: | 20.00 (cm) |